How important is  PCI Compliance?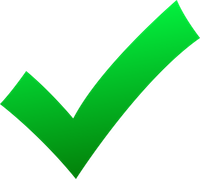 If you're accepting credit cards as a payment method either online at your website or in-store, you need to understand PCI and comply with PCI DSS. PCI stands for Payment Cards Industry, and DSS is the Data Security Standard that regulates the way credit card payments are processed to ensure that customers' card information is secure during the transaction.
All merchants that accept credit cards need to be PCI compliant, no matter the size of their business or industry they're in. The requirements are stringent and extensive.
GotFlowers does not provide any credit card processing services. We support payments via PayPal and Authorize.net. You will have to sign for a business account at PayPal and a Payment Gateway account at  Authorize.net.With Authorize.net, you can choose any Merchant Processor for credit transactions as long as they interface with Authorize.net. Both PayPal and Authorize.net provide a PCI Compliant environment for  Credit Card transactions. Please visit PayPal PCI Compliance Information and Authorize.net and PCI compliance for more information.
Amazon Web Services (AWS) and GotFlowers – Our services are  hosted on Amazon Web Services. We rely on their  PCI compliant service.  Read more at AWS PCI Compliance FAQ
With the gotFlowers platform, you'll never have to guess again. We partner with PayPal and Authorize.net to  ensure that all transactions are PCI compliant right out of the gate.