Get the most advanced Florist POS!  Access from any computer with an easy to use interface.
Are you tired of paying for costly hardware upgrade? Tired of having to maintain multiple vendor products, one for your website, one for your POS system,  and one for events? Eliminate the need to manage multiple systems!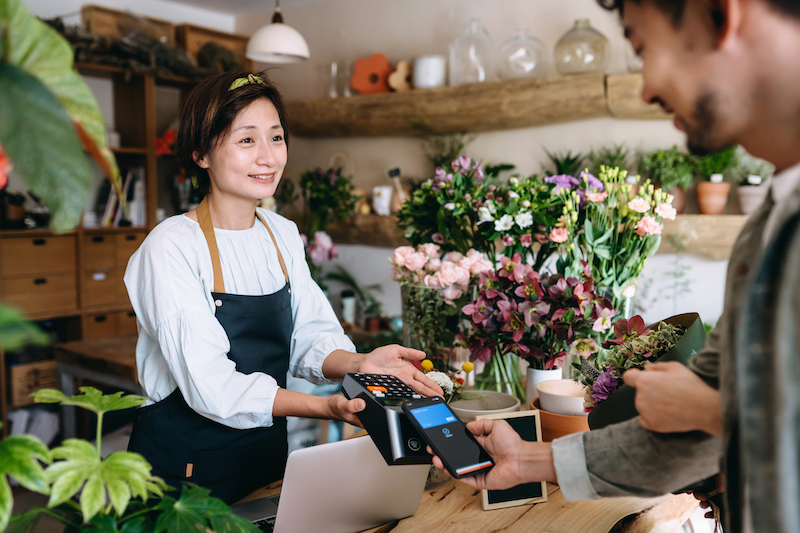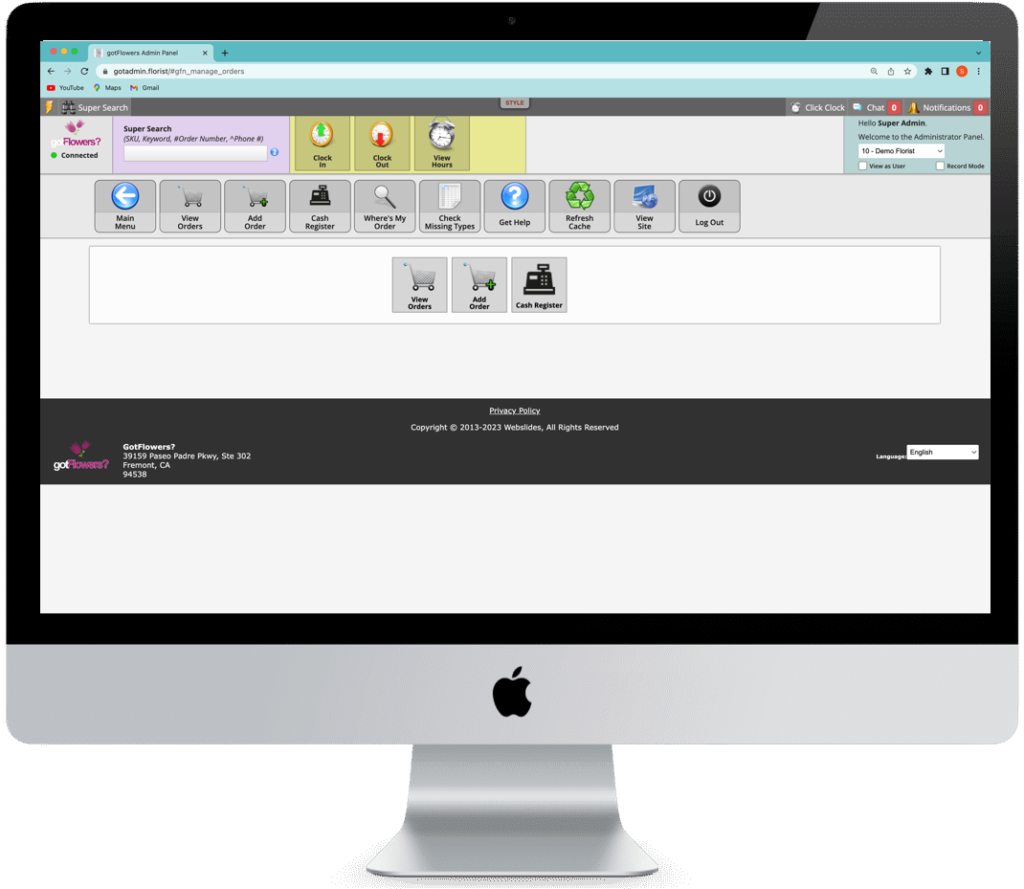 Then it's time for an ultimate upgrade…
With the GotFlowers POS, you get periodic software updates at no additional charge. Our cloud based service provides continuous back up and access to the latest technologies. You will never have to worry about losing your data.
With a unified, cloud based platform, a single set of business rules, products and prices  drive multiple sales channels including the POS, website and mobile app, eliminating the need to manage each sales channel independently.
One of the main goals of the GotFlowers platform is to enable you as a florist to be more profitable with each order. We offer a suite of unique features to reinforce this goal. One of such features is "distance based delivery fees". This  feature when combined with timed and rush delivery fees can  generate is available additional revenue and is available on both the website and the POS system.
BENEFITS of GotFlowers POS
Ease of Use – GotFlowers POS deploys the latest point-and-click and touch-based technologies and makes them available through a highly intuitive user interface. No longer will you have to deal with antiquated POS systems with hard to use function keys and menu screens.
Take Orders from Anywhere –Absolutely! You can access the GotFlowers POS system from anywhere – be it your home, office, or even a local coffee shop. All that's required is a stable internet connection and a web browser such as Chrome or Safari. Our system is compatible with a variety of computing devices, ranging from PCs to iPads or tablets. With GotFlowers, your business is as mobile as you are!
Best in Class Credit Card Processing – We support payments via PayPal and credit cards. We offer integrated credit card processing through gotPayments, a partnership with Stripe. This is a fully integrated solution with competitive credit card processing rates. Payments via PayPal is restricted to the website.
Amazon Web Services (AWS) and GotFlowers – Our services are hosted on Amazon Web Services. We rely on their  PCI compliant service.  Read more at AWS PCI Compliance FAQ.
No more costly hardware and software upgrades – You can run all of GotFlowers products on your existing hardware, but you will always be using the latest software. Use existing computers and printers.
Access Data from Anywhere – With our superior architecture, you can access your data from anywhere at anytime. Want to make a change to your website? Want to issue a promo code? Want to do that at 2AM ? No problem.
Ease of Website Management – With an easy-to-use Admin dashboard, you can change the look, content and the behavior of your website with just a few clicks. No knowledge of web programming or expertise is required. And any changes you make on the Admin dashboard is immediately seen on your website.
Automated Printing – Get automated prints for web orders, invoices, receipts and enclosure cards. Use your existing John Henry stationery.
Incremental Orders and Partial Refunds – Edit orders to add additional products and process incremental charges or  to issue a partial refund directly from the  POS.
Save Credit Card Information – A buyer's credit card information can be saved for future transactions and standing orders. Information is saved conforming to PCI requirements.
Multiple Recipients – Create a single order with multiple recipients with a single payment transaction.
Split Payments – Process payment transactions using multiple Credit Cards, Cash or cheques.
Address Verification – A customer's address is verified  during the order entry process.
Business name lookup – Enter a business name and  get the correct street address and telephone number
Multi Lingual Card Messages- Get card messages in multiple languages such as Spanish, French, German, Chinese, Japanese. Deliver sentiments in your buyer's preferred language.